Last month we started to see how medical terminology, no matter how complex it looks like, can be decoded by becoming more familiar with words roots deriving from -mostly – Greek and Latin. So far we focused only on parts of the human body.
This month, we will look at more general concepts, like diseases and medical conditions, colors, position, all concepts related to size and quantity, general aspects.
| Color | Greek root | Latin root | Example |
| --- | --- | --- | --- |
| black | melano- | - | melanocyte |
| blue | cyano- | - | cyanosis |
| gray | polio- | - | poliomyelitis |
| green | chlor(o)- | - | chlorephidrosis |
| purple | porphyr(o)- | purpur-, purpureo- | Porphyroblast/uropurpurin |
| red | erythr(o)-, rhod(o)- | rub-, rubr- | erythrocyte/rhodopsin rubella |
| red-yellow | cirrh(o)- | - | cirrhosis |
| white | leuc-, leuk- | alb- | leukocyte/albinuria |
| yellow | xanth(o)- | flav- | xanthemia/medulla ossium flava |
Disease/Condition
Greek root
Example
abnormal condition
-iasis
amebiasis
abnormal fear
-phobia
aquaphobia
abnormal softening
-malacia
arteriomalacia
pain
-algia -dynia
cheiralgia, gastrodynia
ambryonic/immature
-blast
blastocyst
condition of
-sis
-y
actinobacillosis
epilepsy
dilation, expansion
-ectasis
atelectasis
disease
-pathy
acropathy
disintegration
-lysis
aminolysis
displacement
-ectopia
neurectopia
drooping
-ptosis
glossoptosis
enlargement
-megaly
hepatomegaly
excessive abnormal flow
-rrhage, -rrhagia
hemorrhage, salpingorrhagia
flow; discharge
-rrhea
glychorrea
formation, development
-plasm
-plasia
cytoplasm
displasia
hardening
-sclerosis
encephalosclerosis
hernia, protrusion
-cele
bronchocele
inflammation
-itis
dermatitis
narrowing
-stenosis
gastrostenosis
paralysis
-plegia
iridoplegia
presence of blood
-emia
acnemia
produces, generates
-genesis
antiketogenesis
producing
-genic
algogenic
rupture
-rrhexis
myorrhexis
state, condition
-ia; -ism
acetonemia
substance in urine
-uria
citrullinuria
swelling
-edema
cephaledema
tumor, mass
-oma
acrospiroma
unusual or diseased condition
-osis
acanthosis
vomiting
-emesis
melenemesis
weakness
-paresis
enteroparesis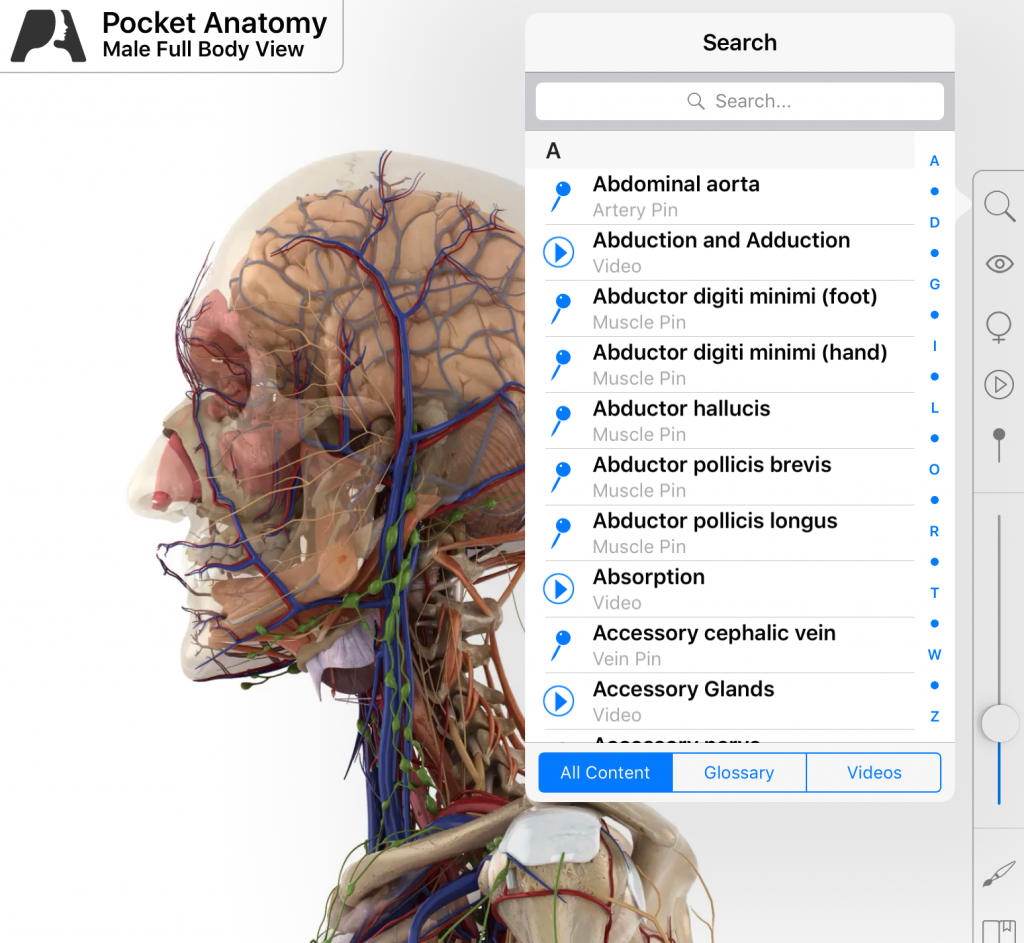 Description
Greek Root
Latin Root
Examples
all, total
holo-
-
holocrine gland
big, huge, large
mega-, megal(o)-
magn(i)-
atriomegaly/magnification
biggest. largest
-
maxim-
gluteus maximus
double
diplo-
dupli-
diploneural/duplication
equal
iso-
equi-
anisodactyly/equinovalgus
few
oligo-
pauci-
oligoamnios/paucisynaptic
great
mega-, megal(o)-
magn(i)-
acromegalia/magnification
half
hemi-
Semi- (demi from French)
hemianopia/semicircular
huge
megal(o)-
magn(i)-
megalocardia/magnocellular
less
hypo-
-
hypovolemia
little
micro
-
microscope
long
macr(o)-
long(i)-
macroadenoma/caput longum
many, much
poly-
multi-
polyadenous/multiarticular
more, in excess
hyper-
-
hypertension
part, partly
mero
-
merocline gland
proto
First, most important
-
protoerythrocyte
short
brachy-
brev(i)-
brachycardia/brevicollis
small
micr(o)-
parv(i)- (rare)
-ula. -ule
microadenoma/pulsus parvus
follicle/nodule
smallest
-
minim-
digitus minimum
twice/two
dis-
bis-
disomy/bisacromial
one
mono
un(i)-
monoamelia/unilateral
Description
Greek Root
Latin Root
Example
above
epi-
super, supra
epidermic/suprascapular
across, through
dia
trans/per
diacetyl/transretinal/per os
around/surrounding
peri-
circum-
peripapillary/circumarticular
away from
deriving from
apo
de
apocrine
desensitize
before
ante-
Pre, pro
antebrachium preanesthetic/prochordal
beneath
-
infra-
infraclavicular
behind, in the back
-
dors(o)-, dors(i)-
dorsal branch
behind, after
meta
post
metacarpum/postaxial
between, among
inter
intercostal
Inside, within
endo-
intra
endoscopy
left
levo-
laev(o)-, sinistr-
levocardia/sinistrocular
middle
mes(o)-
medi-
acromesomelia
right
dexi(o)-
dextr(o)-
dexiocardia/dextrogastria
side
-
lateral
anterolateral tract
outside
ec- exo
extra-
ectopic/exocrine
extrabuccal
underneath
hypo-
sub-
hypoglossal/subcutaneous
within
-
intra
intrabdominal
Description
Greek Root
Latin Root
Example
bad, incorrect
cac(o)-, dys-
mal(e)-
cacosmia,dyspepsia
malabsorption
bent, crooked
ankyl(o)-
-
ankyloglossia
broad, wide
eury-
lat(i)-
eurycephalic/latissimus dorsi
cold
cry(o)-
frig(i)-
cryoanesthesia/frigidity
dead
necr(o)-
mort-
adiponecrosis/antemortem
different, additional
hetero-
-
cardiac heterotaxia
equal
is(o)-
equ(i)-
isoantibody/equiaxial
FALSE
pseud(o)-
-
pseudoarthrosis
female, feminine
thely-
-
thyeligenic
flat
platy-
plan(i)-
platyglossal/planigraphy
good, well
eu-
ben(e)-, bon(i)-
eucholia/beneceptor
hard
scler(o)-
dur(i)-
atherosclerotic/dura mater
heavy
bar(o)-
grav(i)-
bariatrics/gravida
hollow
coel(o)-
cav(i)-
coelomycete/cavity
irregular
poikil(o)
-
osteopoikilosis
male, masculine
-
vir-
virile
narrow
sten(o)-
angust(i)-
aortostenosis/aorta angusta
new
neo-
nov(i)-
neoblastic/de novo
normal, correct, straight
orth(o)-
rect(i)-
orthopedics/rectum
old
paleo-
veter-
paleocortex/veterans
separate, teaking apart
-
dis-
dissection, disease
sharp
oxy-
ac-
paroxysm/acute
slow
brady-
tard(i)-
bradycinesia/tardive
fast
tachy-
celer-
tachyarrythmia/pulsus celer
soft
malac(o)-
moll(i)-
malacoplakia/fibroma molle
thick
pachy-
crass(i)-
acropachy/crassamentum
varied, various
poikilo-
vari-
poikiloblast/acne varioliformis
well, good
eu-
ben(e)-
eudipsia/benign
This collection of prefixes and suffixes does not intend to be thorough. It details some of the most frequently used parts as well as some interesting ones (e.g. colours). Knowing them will disclose a whole new world to you, as you'll be able to have an idea of what doctors are talking about, even before you find the definition or ask for further explanation.
Happy learning!
Claudia
P.S. Do you want to add more terms or expressions to these lists, or maybe have more blog post ideas? Drop us a line.
___________________
Looking forward to discovering the human body terminology and learning more? You can browse through the glossary of our award-winning Interactive 3D Human Anatomy & Physiology app and make the most of the easy-to-use search function.