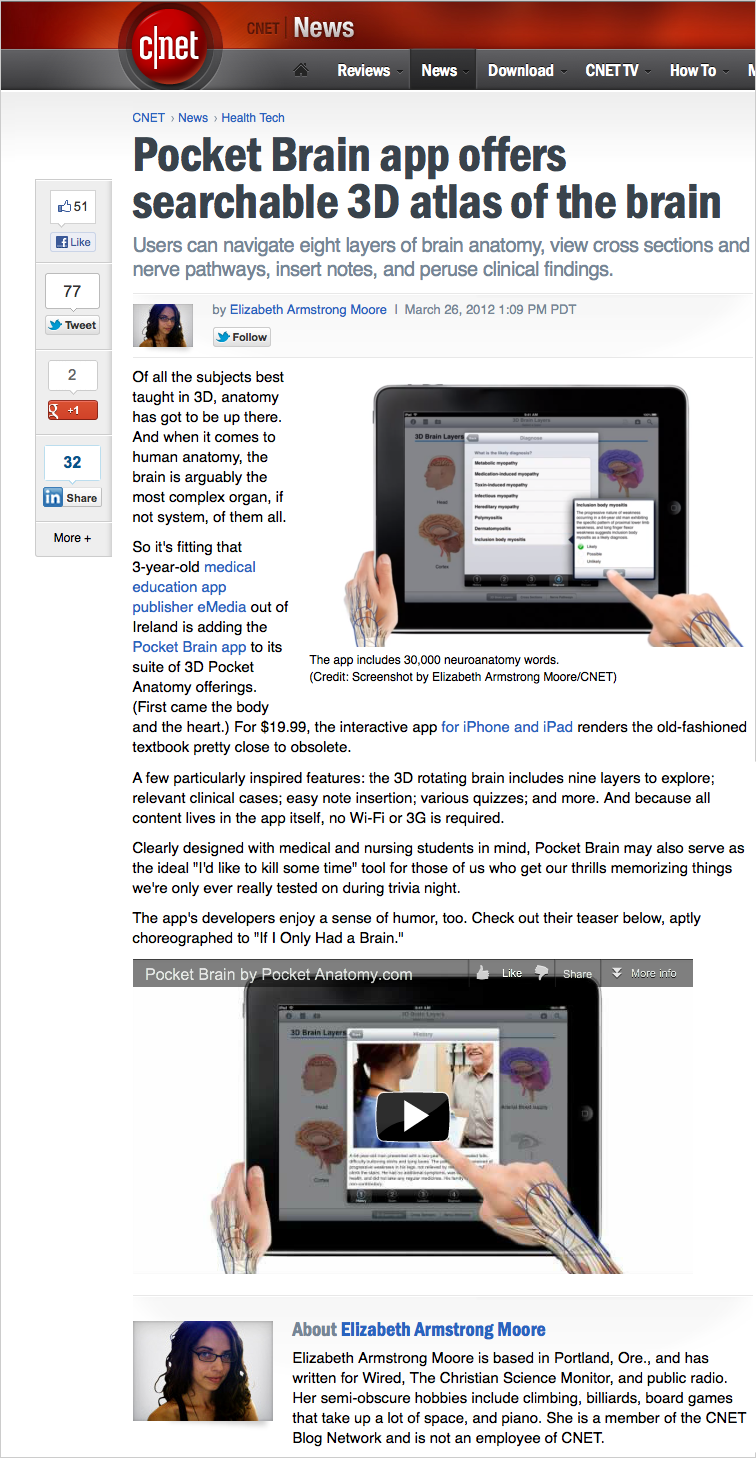 Full text version:
Users can navigate eight layers of brain anatomy, view cross sections and nerve pathways, insert notes, and peruse clinical findings.
Elizabeth Armstrong Moore
by Elizabeth Armstrong Moore March 26, 2012 1:09 PM PDT
Of all the subjects best taught in 3D, anatomy has got to be up there. And when it comes to human anatomy, the brain is arguably the most complex organ, if not system, of them all.
So it's fitting that 3-year-old medical education app publisher eMedia out of Ireland is adding the Pocket Brain app to its suite of 3D Pocket Anatomy offerings. (First came the body and the heart.) For $19.99, the interactive app for iPhone and iPad renders the old-fashioned textbook pretty close to obsolete.
A few particularly inspired features: the 3D rotating brain includes nine layers to explore; relevant clinical cases; easy note insertion; various quizzes; and more. And because all content lives in the app itself, no Wi-Fi or 3G is required.
Clearly designed with medical and nursing students in mind, Pocket Brain may also serve as the ideal "I'd like to kill some time" tool for those of us who get our thrills memorizing things we're only ever really tested on during trivia night.
The app's developers enjoy a sense of humor, too. Check out their teaser below, aptly choreographed to "If I Only Had a Brain."