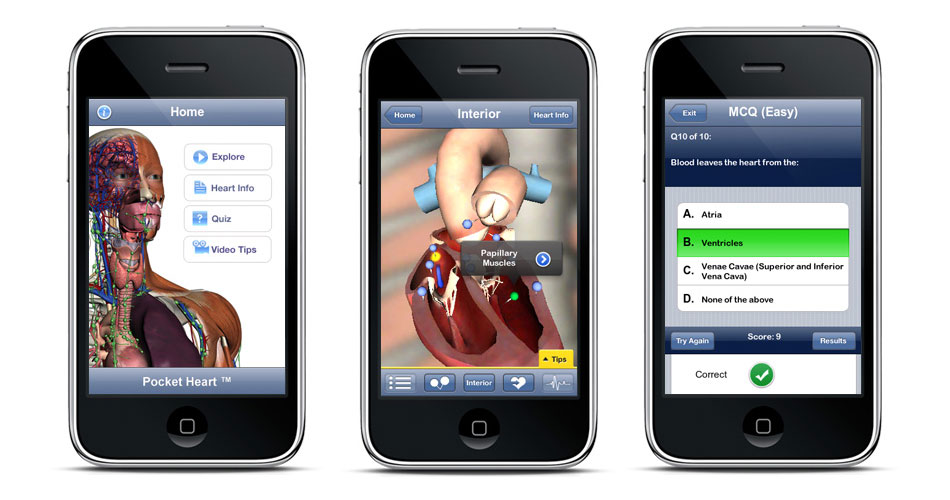 From all the Team at Pocket Anatomy, welcome to the first 3D anatomy application for the iPhone.
Originally conceived in January 2009, the development of this project didn't take place until this summer, and has been officially accepted by Apple today (Wednesday 23rd September).
It's been an exciting and challenging journey so far, and we hope that you enjoy the first of many applications detailing the interesting and complex workings of the human anatomy.
As always, we encourage feedback, so if you have general feedback about the app or more specific ideas about changes or additions you would like to see in future releases, then please let us know by one of the following ways:
1. Post a comment to this Blog
2. Sign up for the Forum and start a thread in the Wish List section
3. Follow us on Twitter and send us your thoughts
Many thanks,
The Pocket Anatomy Team